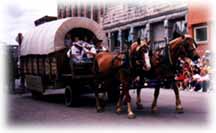 The Gosport Lazy Days Committee is currently in the planning and organizing stages of the 43rd annual festival. The Committee is working hard to bring you the best festival possible. Check out their website with updates to the entertainment and event details. The current Event Schedule is subject to changes.
Click HERE FOR THE LAZY DAYS WEBSITE.
The Museum will be open and will be having viewings of previous years Story telling Events. Please swing on by and take a look at Gosports history!